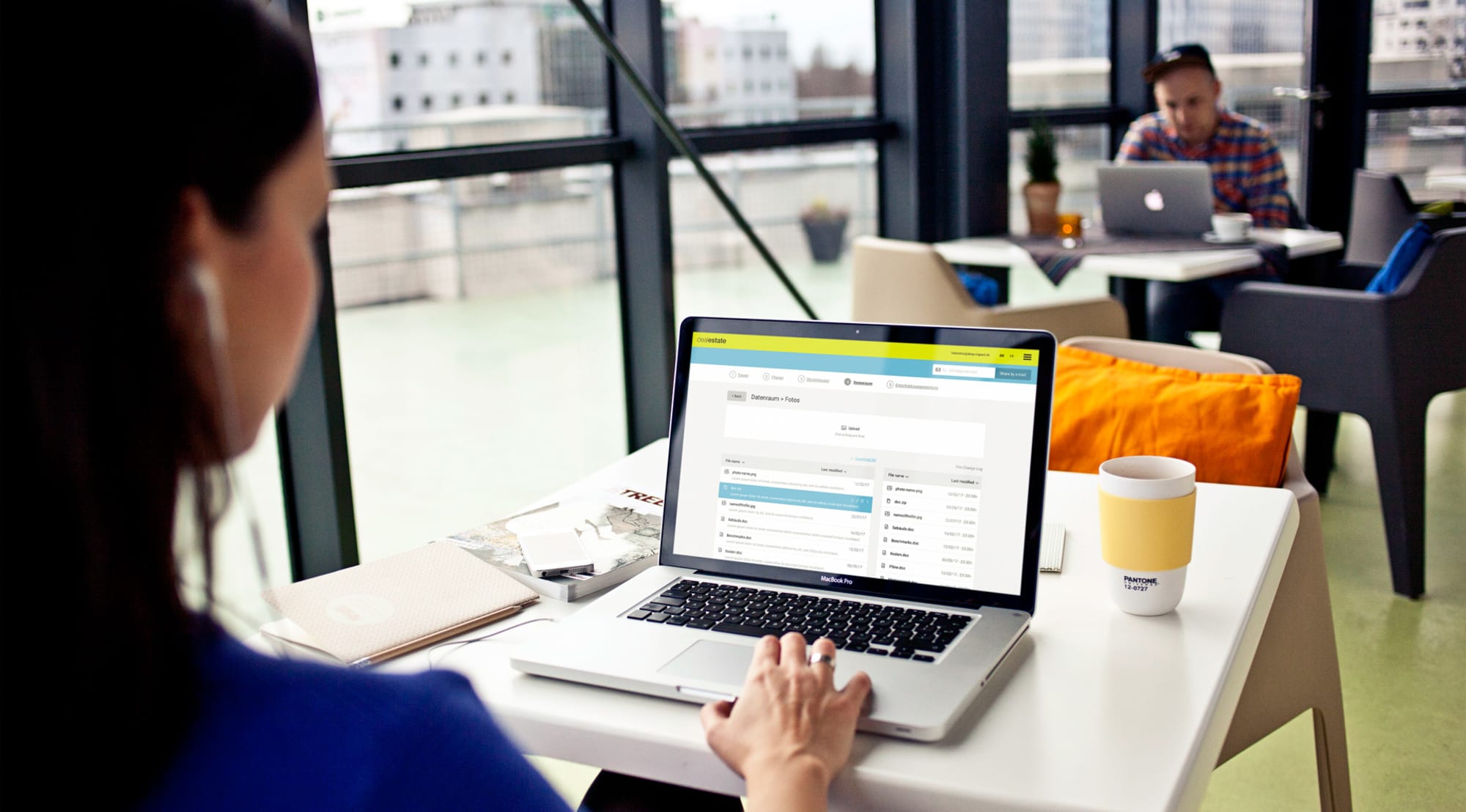 Case: Deal Estate
Deal Estate is an innovative start-up that is changing the ways the real-estate market does its business.
The challenge:
The process involved in a real-estate sale is complex, especially when the sale price exceeds 10 million Swiss francs, and is made up of many single steps (the preparation of sales documents, exposure to the market, distribution of sales documents, etc., as well as diverse phases dependent upon the nature of the property). As a rule, the process is handled by a broker.
The solution:
We built the platform for Deal Estate using our own Spectra product as a basis. It completely automates all the processes, thereby making the human broker superfluous. After an intensive conceptual phase, we developed a prototype, which we subsequently optimised continuously. Using our platform, any seller can register his/her property, manage documents and make them publicly available, draw-up non-binding and binding contracts or hold an auction.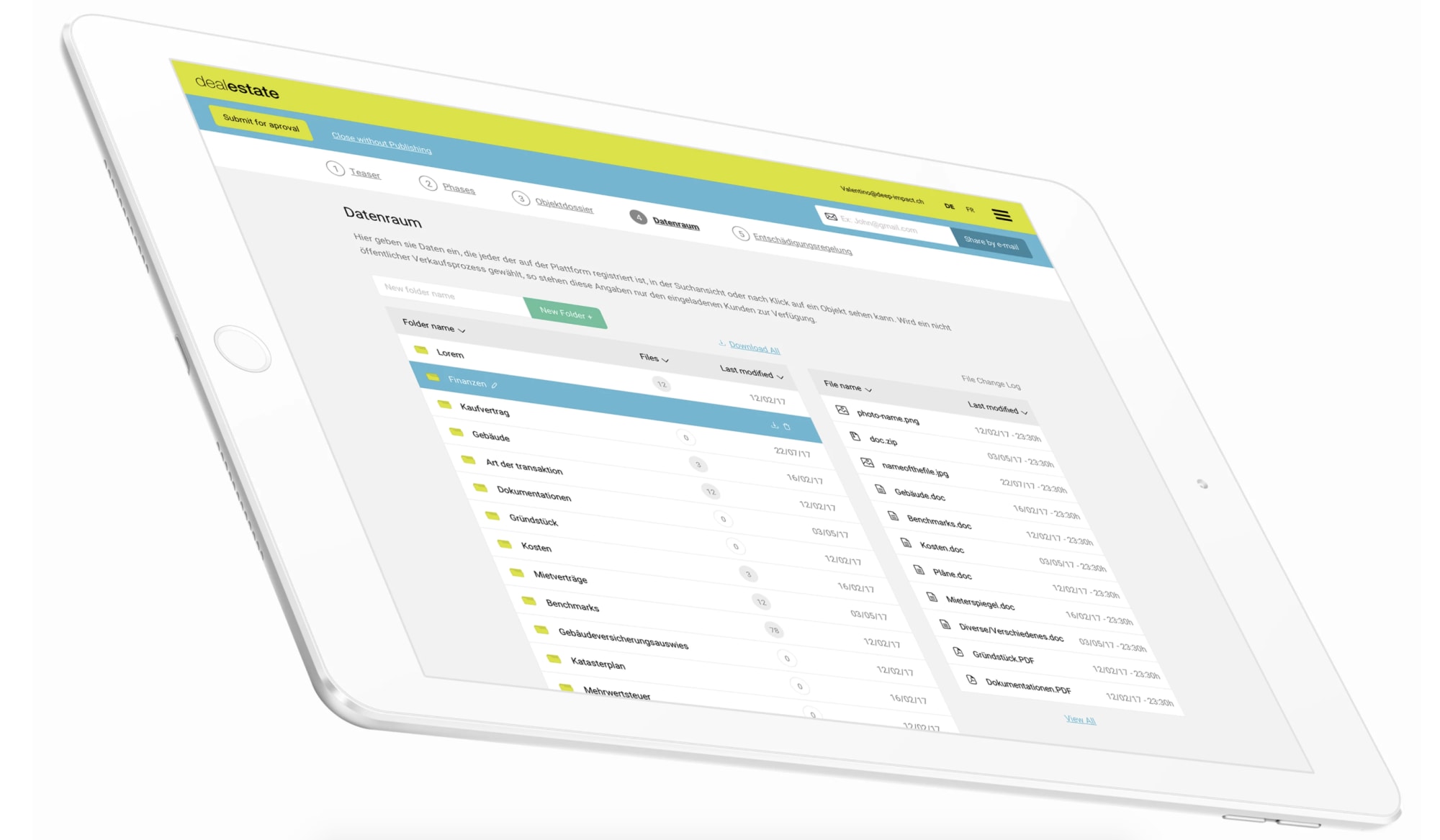 Deep Impact's role:
Deep Impact created the concept, the new CI/CD infrastructure and web design. Beyond that, it technically implemented the platform on the basis of its own Spectra product.