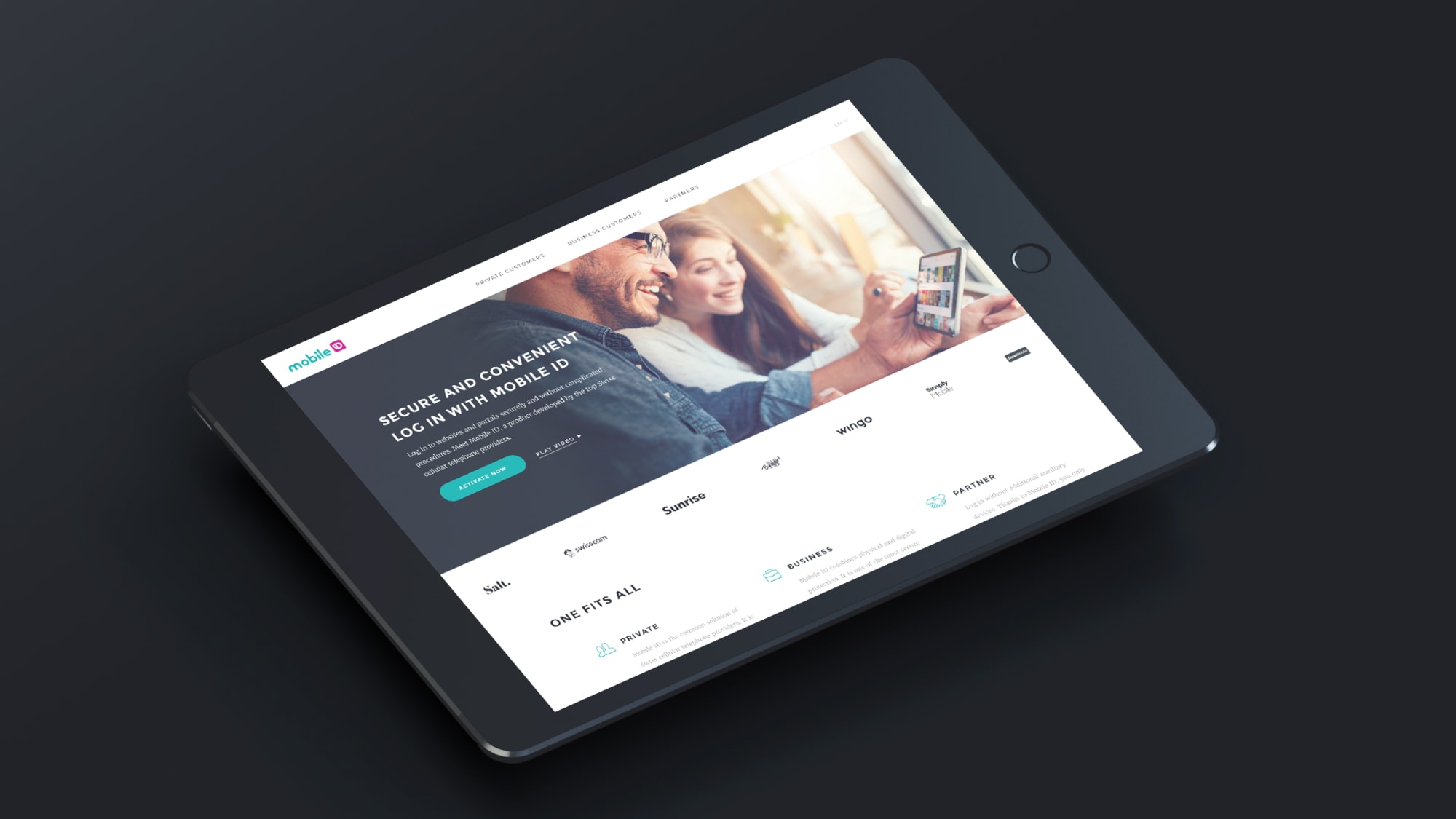 Case: Mobile ID
Mobile ID is a service common among all telecommunications providers in Switzerland. It is the simplest and most secure way to log in to any website. Mobile ID works without any additional software and your password is never stored on any server.
The challenge:
Mobile ID had been little known. Launched originally by Swisscom, Mobile ID can be activated for any SIM card issued by any telecom provider in Switzerland. What had been missing, however, had been (1) a partner company to activate the service as an additional, protective authentication layer for logging into websites and (2) familiarity throughout the population. As a consequence, many potential users had not activated Mobile ID.
The solution:
Mobile ID was launched as its own brand with its own website. The advantages of using Mobile ID were explained in simple language and activation for a SIM card from any telecom provider in Switzerland made possible directly on the website.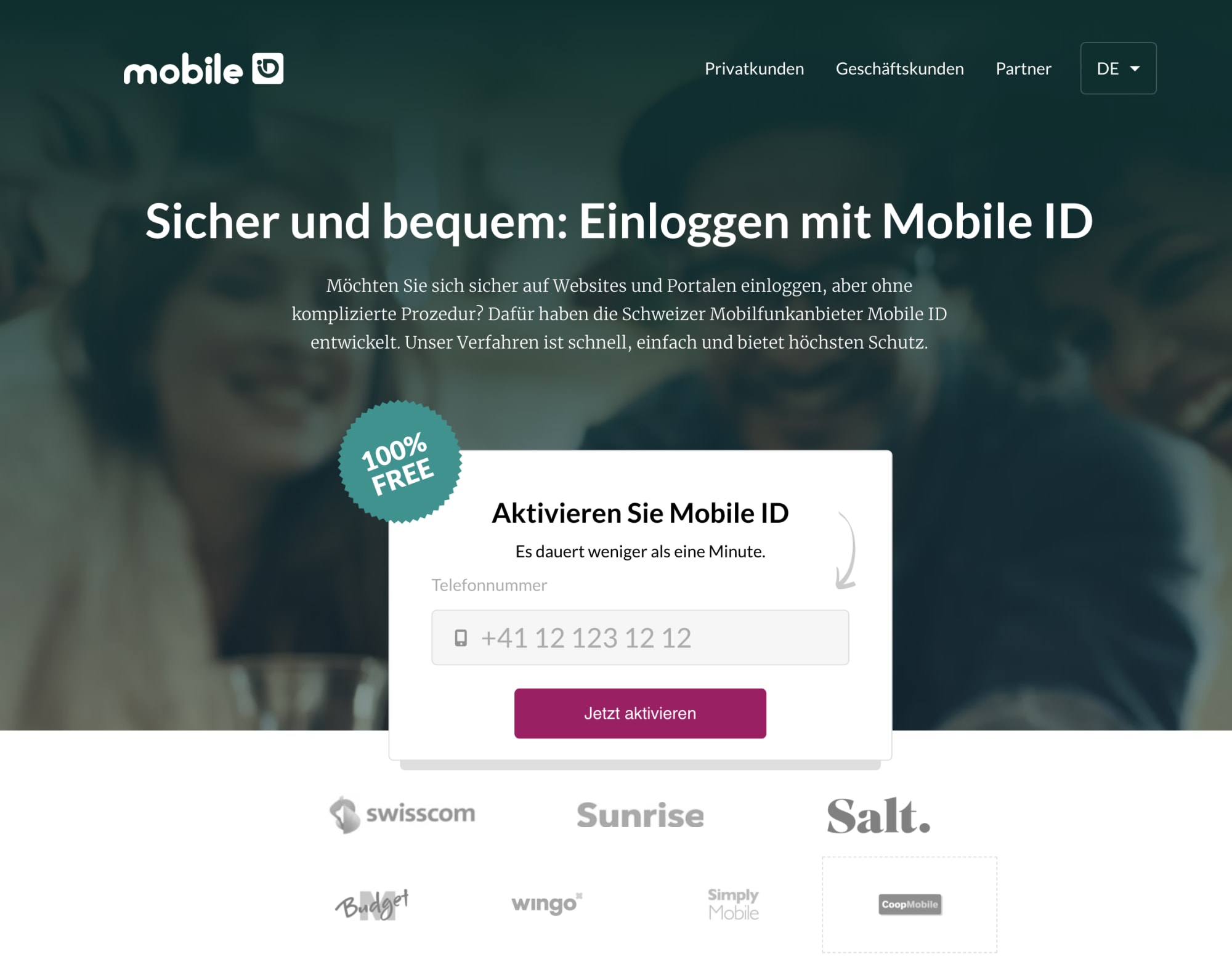 The result:
The number of activations has increased fivefold. Moreover, the brand is finding new usage among implementation partners as a service. Thereby, Mobile ID has been able to extend its range of coverage all the more..
Deep Impact's role:
Deep Impact created the new brand, concept and web design and carried out the implantation. It took care of the digital marketing as well.