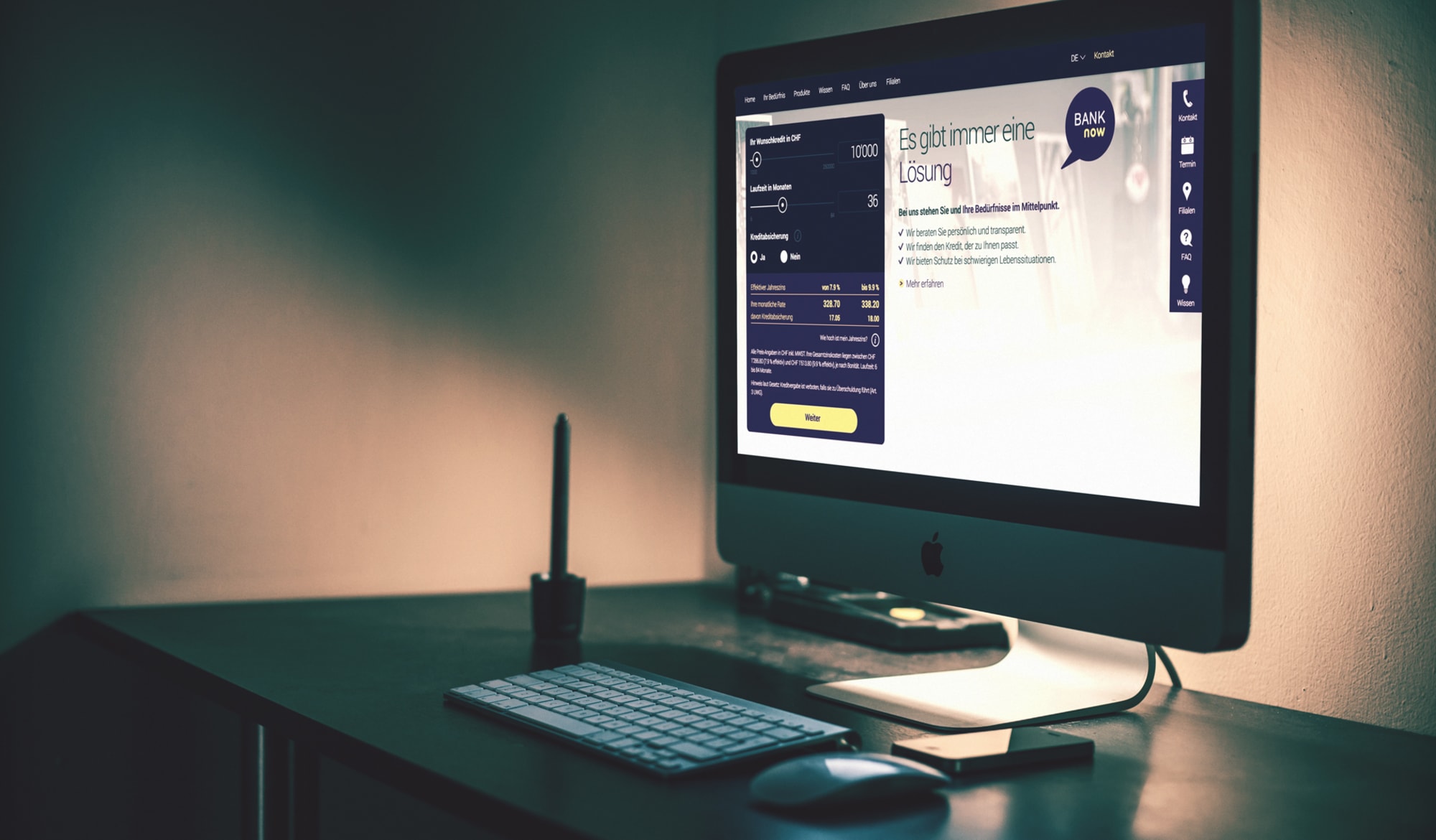 Case: BANK-now
BANK-now is a subsidiary of Credit Suisse and makes private loans. In terms of revenue, bank-now.ch is one of the ten most successful e-commerce websites in Switzerland.
The challenge:
BANK-now desired to overhaul its most important channel for incoming loan applications: the website. This task was not simple due to the extensive regulation of lending practices according to Swiss law by FINMA, the Swiss Financial Market Supervisory Authority and about which it is required to keep users comprehensively informed. A further hurdle was that the website was to be integrated into the bank's existing IT infrastructure.
The solution:
Through A/B testing, we were able to continually improve the user-friendliness of the website. Moreover, we created helpful content elements to show how credit works in Switzerland and to convey when taking out a loan is sensible .
The result:
We increased the conversion rate significantly within two years. Thanks to digital marketing initiatives, we were able to address new customers who otherwise had no affinity with e-commerce.
Deep Impact's role:
Consulting, strategy, concept, design, technology and digital marketing (A/B testing)