Digital marketing
Deep Impact measures success and performance. We optimise the website and fine-tune targeted-marketing campaigns.
We base the targeted-digital marketing measures we take on optimising conversion as well as performance.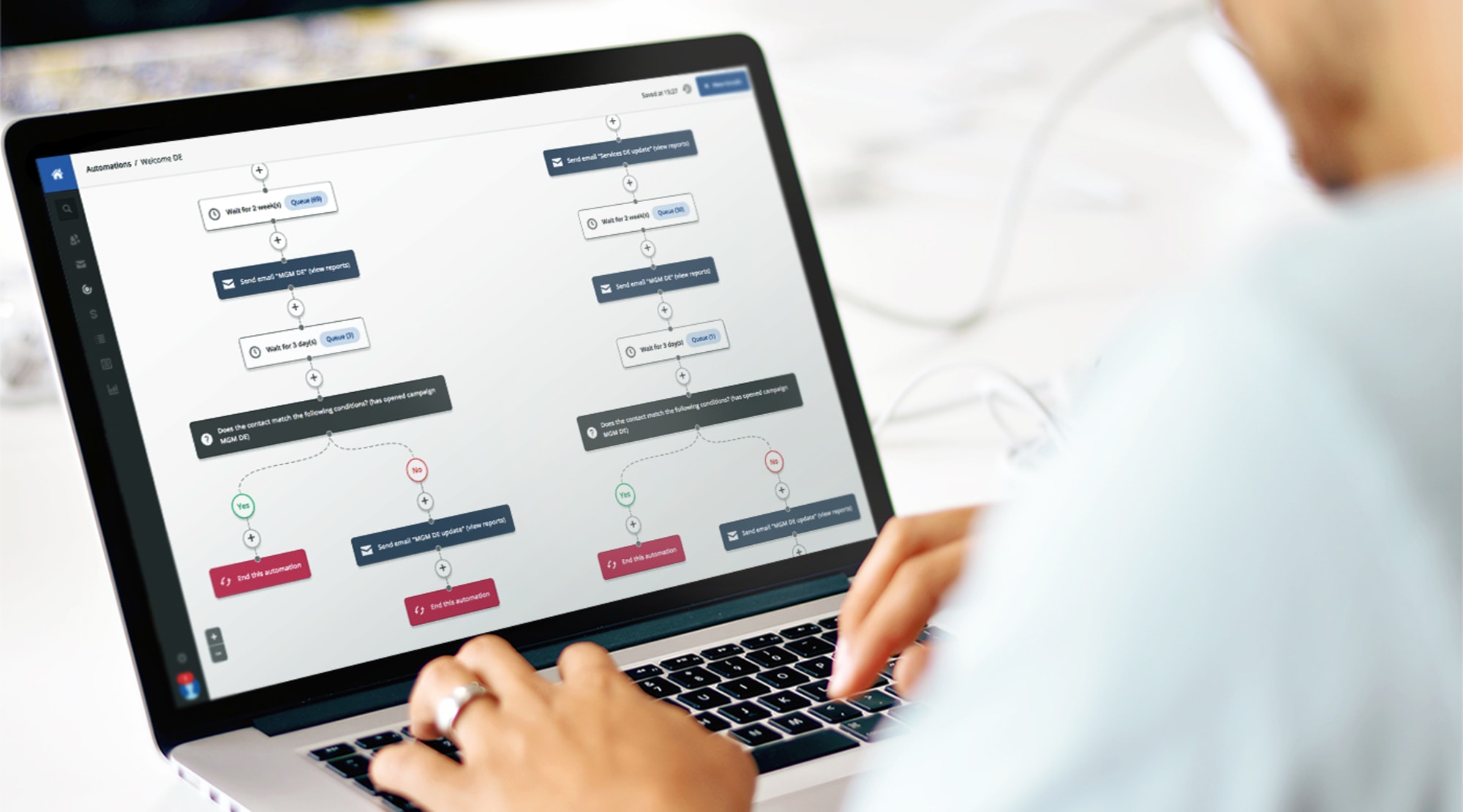 Performance marketing
In the context of performance marketing, we are paid according to the results we produce. We develop and deliver completely personalised, conversion-oriented, digital-marketing campaigns, targeted at the right audience, using the right material via the right channels.
Conversion-centered design
Conversion-centered design (CCD) denotes design which is clearly oriented towards conversion, placing it in the foreground. Through the use of neurolinguistics, predictive software and usability tests, we can ensure the optimisation and resulting increase in conversion rate of any website.

A/B testing is an integral part of implementation at Deep Impact
Search-engine-based marketing
Enhancing the visibility of your website on SERPs (search-engine-results pages) is one of the most important measures taken in digital marketing. That end can be achieved through the use of SEA (search-engine advertising) or SEO (search-engine optimisation). A website which already guides the user adeptly and has content succinctly placing the desired emphasis can especially profit from the aforementioned techniques..
Social media marketing
Social media marketing (SMM) signifies the use of social networks for the carrying-out of marketing activities. As is the case in search-engine-based marketing, we base the measures we take on optimisation, namely, on the practice of social media optimisation (SMO) as well as on advertising, namely, on the practice of social media advertising (SMA). Let us know of your goals, so that we can define a clear strategy for reaching and motivating your product's target audience.
Web analytics
It's low cost, segmentation capability and a handful of other potent advantages notwithstanding, digital marketing also affords the capability of making important metric data available to you, data that is indispensable to your enterprise. Our team of Google Analytics Certified Professionals can configure your account correspondingly, subsequently analyse your website's data on an ongoing basis and provide your teams with valuable monthly reports.
Programmatic advertising
Programmatic advertising is developing into one of the biggest players in the world of web advertising. Among the principal advantages has to do with the high degree of segmentation made possible to marketers, whereby very specific demographically and behaviourally-based target groups can be addressed. Additionally, the methods are efficient and inexpensive; through a single mouse click, millions of web sites can be populated with an advertisement.