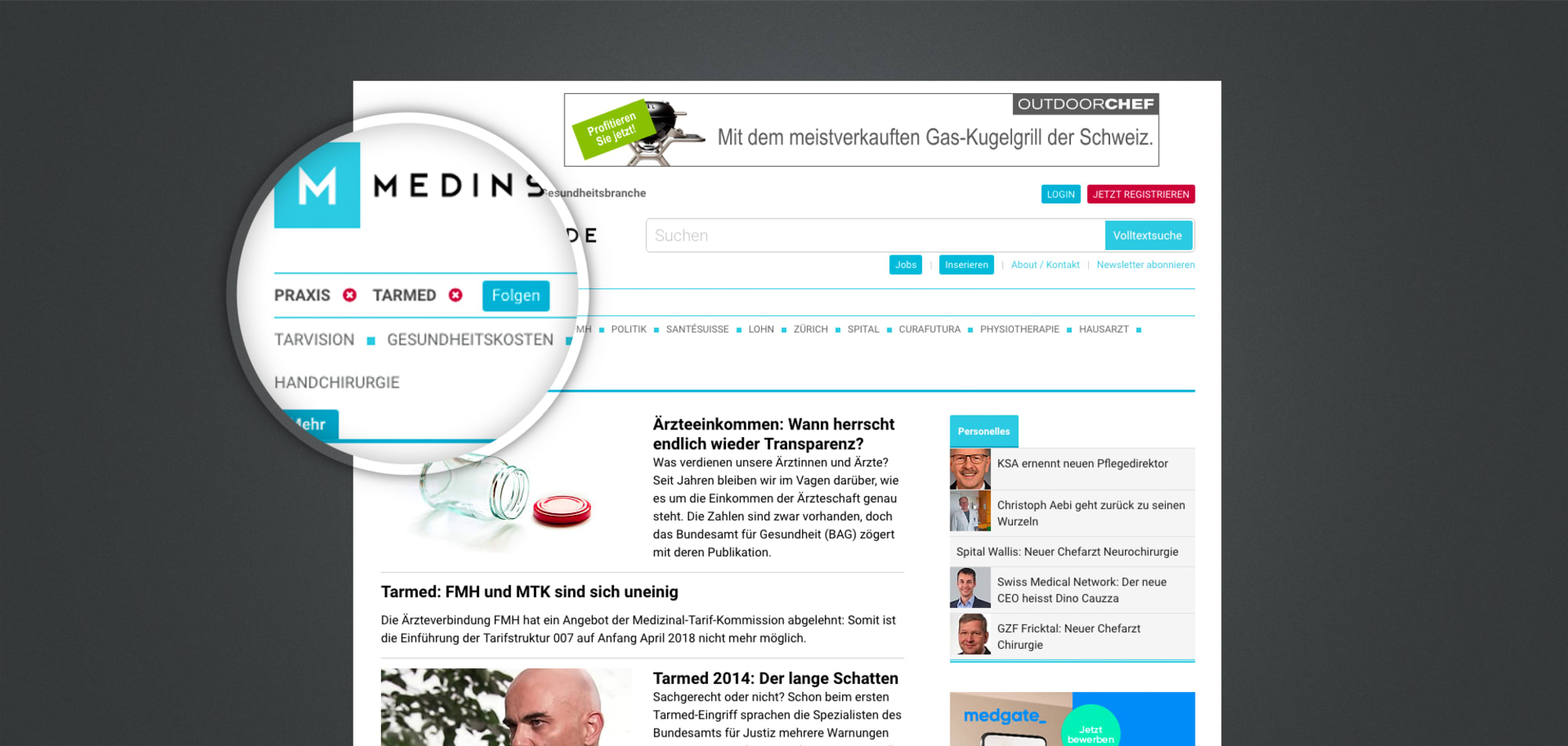 1st place after only 3 years.
In just three years, Medinside has become by far the largest news platform for the health industry in Switzerland. Medinside is a joint project of Deep Impact, the journalists Mr Ralph Pöhner and Ms Corinne Amacher, as well as the publishing expert Ms Sari Bauer.
Based upon our own Spectra technology
Based upon Deep Impact's own Spectra technology, Medinside offers not only a state-of-the-art CMS, but also diverse social functions, such as following and commenting, as well as others.
Deep Impact's role
Deep Impact is responsible for the concept, web design, technical implementation, as well as digital marketing. In addition, Deep Impact owns shares in Winsider Inc., which maintains the medinside.ch domain.