RUPERT. COLLABORATION PLATFORM
Rupert brings the creative world together
Developed especially for the creative industries, Rupert facilitates planning and undertaking a production of multiple stakeholders…from requisition to invoicing.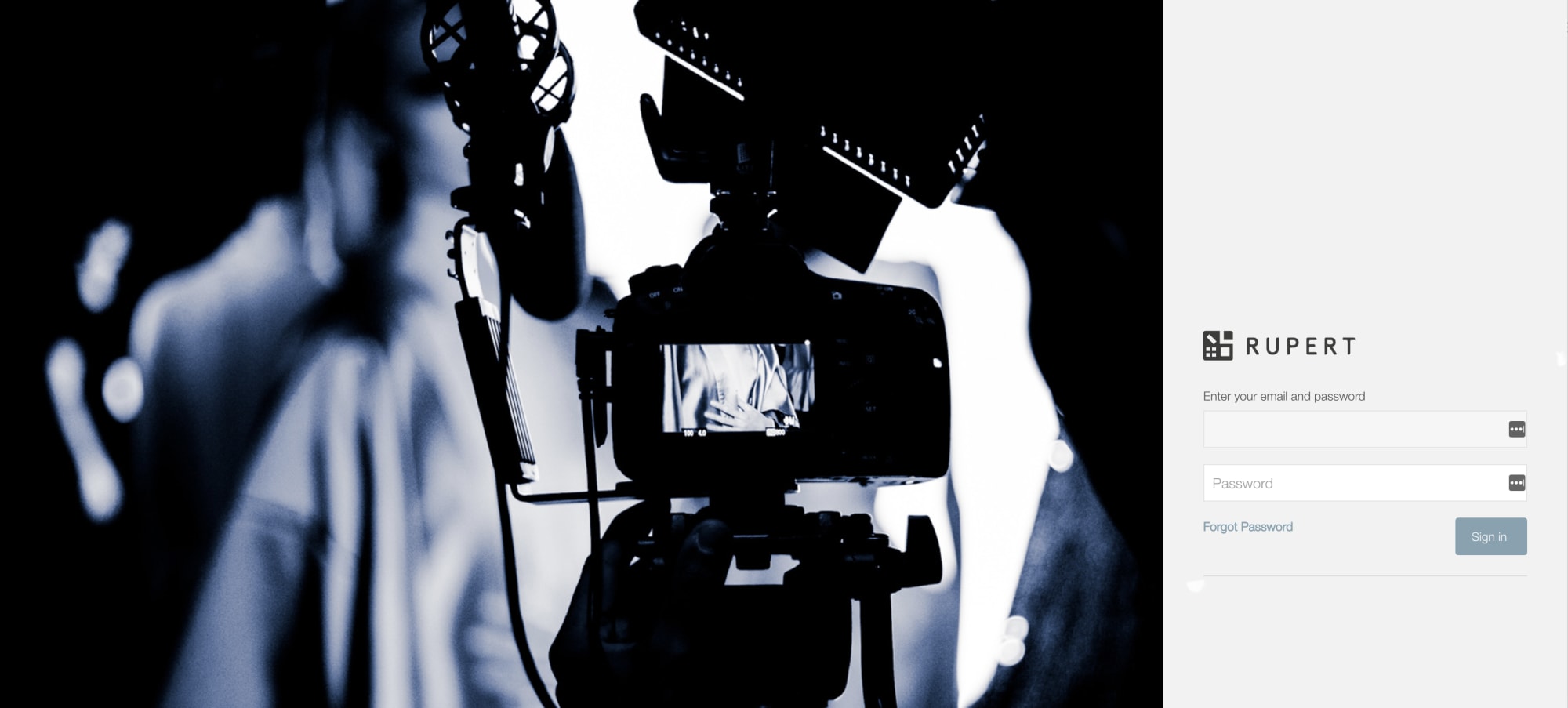 Rupert. The collaboration platform
The creative and fashion industries have joined the digital revolution, and with our Rupert platform, we are helping bring together multiple single players who want to collaborate.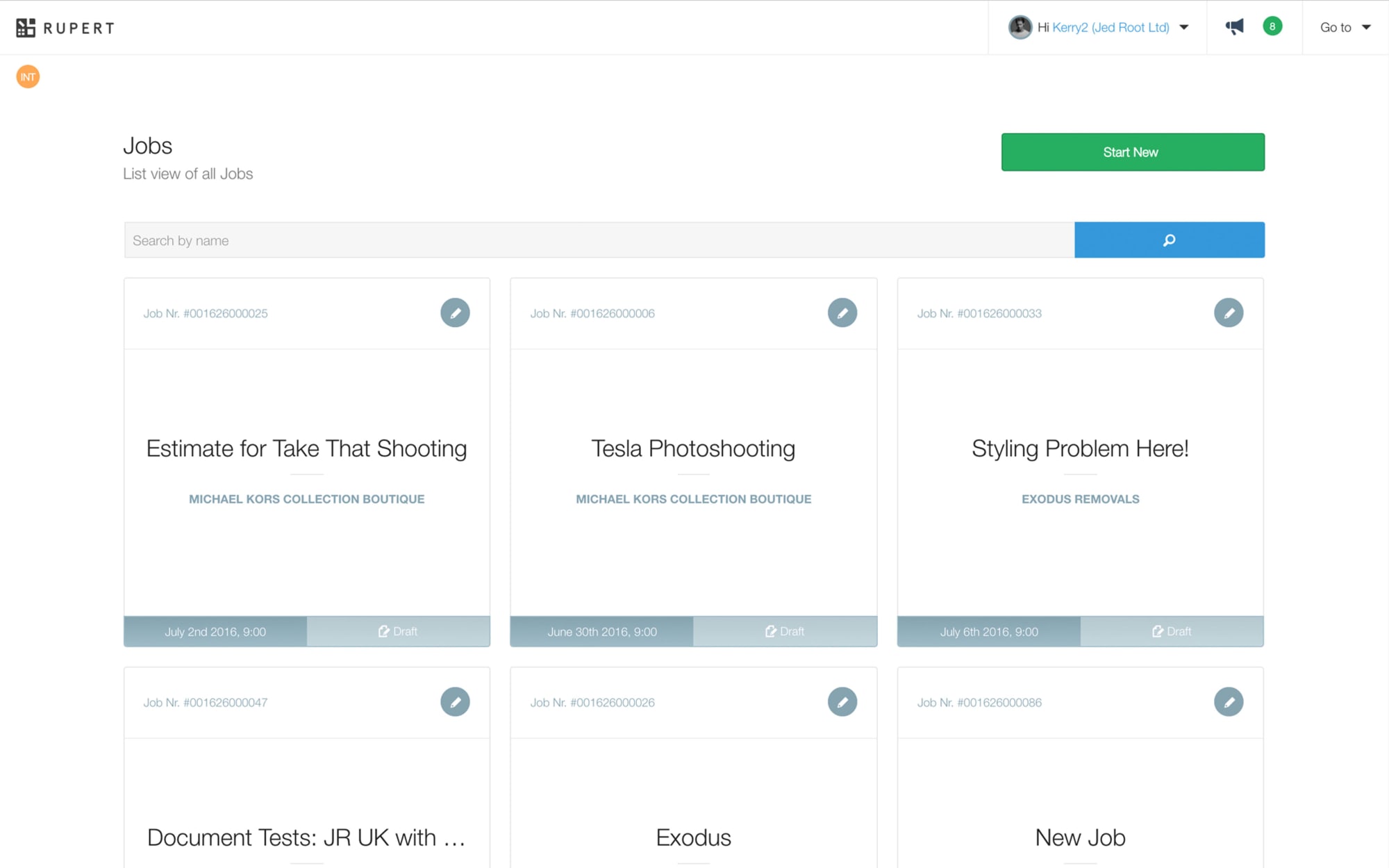 A familiar and cumbersome problem: The production of a photo shoot is arranged by an agent. He books a studio, photographers, models, a make-up artist, technicians, a hotel, drivers and touch-up artist – all by telephone. These arrangements consume a lot of time, especially if the shoot is postponed. At the end of it all, all of these providers present their invoices, the processing of which is addionally very time-consuming.
Rupert's modules
To arrange a photo shoot, the agent books a studio, photographers, models, a make-up artist, a touch-up artist, technicians, a hotel and drivers – all by telephone. This all takes time – and even more if the shoot is postponed.
After the shoot, each provider presents an invoice, which need processing and paying, which is also very time-consuming.
Customer data management
Management of internal and external resources
Production-data entry
Budget-specification entry
Budget approval
Resource planning
Notification of production changes
Online call sheets
Budget control
Invoicing of services
We've greatly simplified the workflow by creating a platform that integrates all the processes, from job requisition through budgeting, planning and execution to invoicing.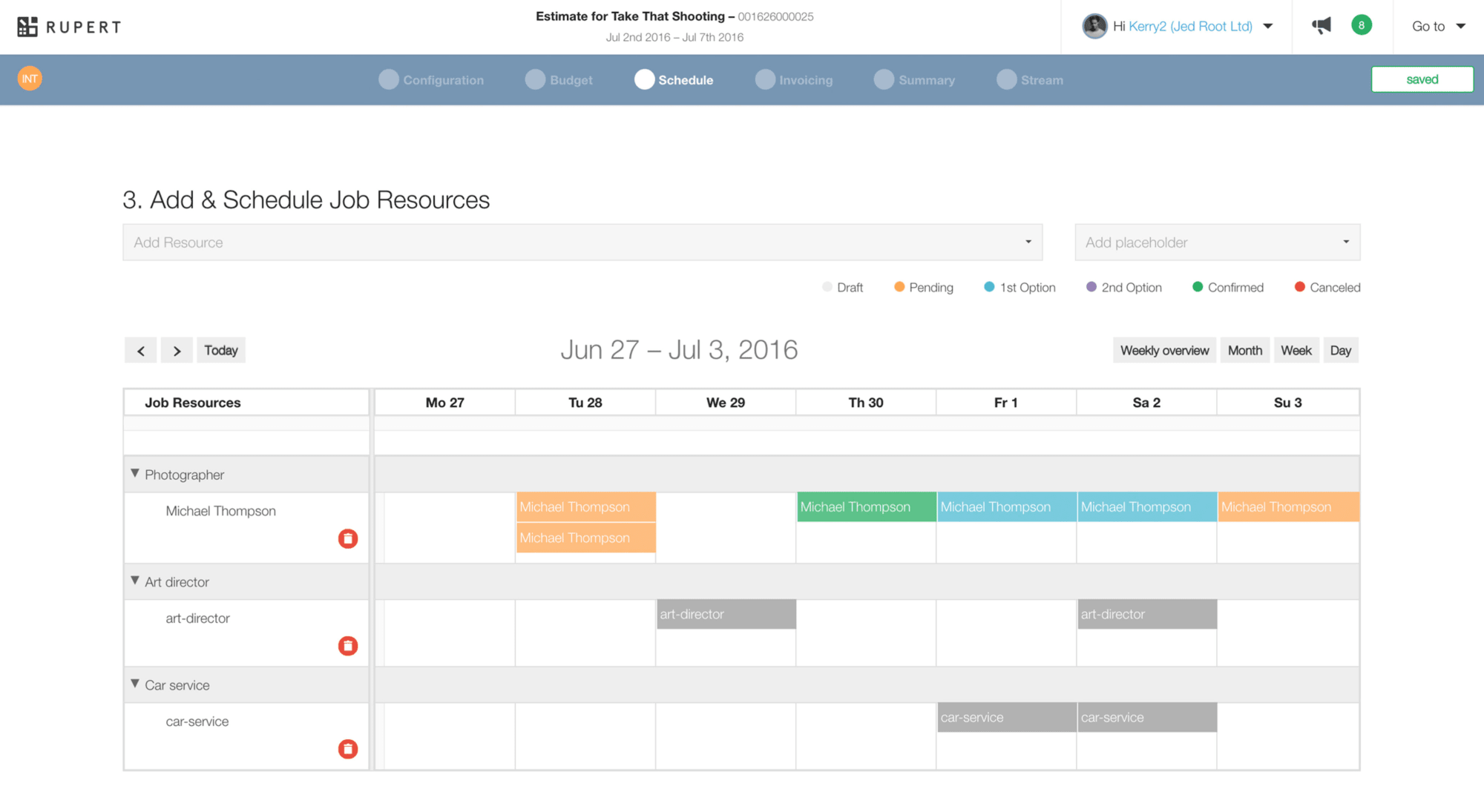 Photographers and models can plan around their availability using online scheduling. All participants automatically receive notifications of scheduling changes. And the good-old call sheet is no longer necessary.
Through this platform, we've increased efficiency in the fashion industry and given our clients more control over their budgets, scheduling and resources.